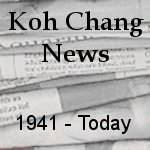 Hospitals reportedly turn away patients – The Nation May 14, 2012
Authorities are investigating the first two reported cases of hospitals refusing emergency patients despite last month's implementation of a ministerial policy requiring all hospitals to accept all patients for such treatment.
"Both private hospitals could possibly have their medical licences revoked if found guilty," Public Health Minister Witthaya Buranasiri said yesterday.
The policy requires all private and state hospitals to accept emergency patients regardless of their healthcare plan.
A private hospital in Min Buri district in eastern Bangkok rejected a man, 43, complaining of a severe stomachache and vomiting, despite his belonging to the government's universal healthcare scheme.
A doctor on duty questioned this man about his rights for treatment, despite a rule against such a query, and left him fainting from pain in his stomach after several hours of waiting.
In the other case, a private hospital on Chang Island off the Trat coast declined to treat a person rescued from drowning and transferred the patient to Koh Chang Hospital 20 kilometres away, citing a lack of qualified staff.
( So if you get into trouble in the sea doctors & nurses at the International Clinic on White Sand beach won't be able to help you as they won't have any staff who can help you.       Or just maybe, seeing as drowning victims have been taken to the Clinic before, they do have the staff and the reason that the patient was turned away was because they were Thai and didn't appear to have the money to afford private treatment.   It costs 4,000 Baht just to talk to a doctor at the International Clinic. )