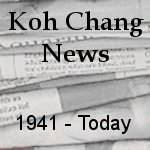 The Nation, 25 July 2016
Russian, Uzbekistani arrested for allegedly stealing Bt1bn from bank accounts
Thai police have arrested a Russian man and an Uzbekistani woman who were wanted by the US Federal Bureau of Investigation for having allegedly stolen some Bt1 billion from over 50 accounts in several countries.
The arrest of Dmity Ukrainskiy, 44, a Russian, and Olga Komova, 25, an Uzbekistani, were announced at a press conference at the Immigration Bureau Thursday.
Tourist Police Commander Pol Maj Gen Surachet Hakpal told the press conference that the Russian man was arrested in Pattaya where he has been running three or four firms renting yachts to tourists. The Uzbekistani woman was arrested at a hotel on Koh Chang where she has been working.
Surachet said the two were alleged with sending malware to emails of their victims and the malware sent back usernames and passwords of online bank accounts in the US, Australia, Japan, Britain, Italy and Germany.
The FBI has traced the transactions and found that they were wired to Thailand so the FBI sought help from the Immigration Bureau to arrest the two suspects.
+++
Russia toughening on hackers' extradition
Bangkok Post 25 July
Russia has served notice to Thailand and the United States to expect another all-out diplomatic and legal fight over the expected attempt to extradite a man arrested in Pattaya for alleged ties to a billion-baht hacking ring.
Dmitry Ukrainsky, 44, was arrested last week at his yacht-rental business in Pattaya. Also arrested at US request on similar charges was Olga Komova, 25, a citizen of Uzbekistan.
How Ms Komova's case will proceed isn't known exactly, but Russian officials in Moscow and Bangkok have vowed long and loudly that they will help Mr Ukrainsky fight extradition to the US.
Konstantin Dolgov, the Commissioner for Human Rights, Democracy and the Rule of Law at the Russian Foreign Ministry, was apparently incensed when he discussed the case with a Russian reporter last week. He charged that Thailand was complicit in "another egregious example of extraterritorial application of American law".
In fact, Mr Ukrainsky and Ms Komova were both detained by Tourist Police on a standard diplomatic request made through the legal attache of the US embassy. The FBI, through the US State Department and Thai Foreign Ministry, asked for the extradition of the pair, who have been indicted in the US on money laundering charges.
The two are charged with using multiple credit and ATM cards and many dozens of bank accounts to receive and launder funds stolen by Russia-based hackers and sent to the pair's bank accounts in Thailand.
Russian officials said Mr Ukrainsky will definitely fight the extradition request. That means it will go to the Criminal Court for judgement, and inevitably bring comparison with the last high-profile arrest and extradition of a Russian.
That was Viktor Bout, one of the world's leading arms dealers. Arrested at a Bangkok hotel during a US-run sting operation on March 6, 2008. A massive Russian-run propaganda operation followed, including having Bout's relatives in Bangkok pleading for his release. A bruising and embarrassing court battle, including several postponements lasted until November, 2010. Bout then was extradited, tried and sentenced to 25 years, and he is in a US penitentiary at present.
Mr Ukrainsky and Ms Komova have none of that notoriety, at least for the moment. But they have a certain glamour, not least the attractive Uzbeki. From the stereotype Central Asian woman in Thailand, Ms Komova is an educated language master. She speaks four languages and has an impressive background in hotel middle management. When arrested, she was the guest relations officer at The Emerald Cove Koh Chang, a four-star beach resort and spa. Ms Komova's LinkedIn CV claimed that she served as an interpreter for Koh Chang Tourist Police. Deputy tourist police chief Pol Maj Nititorn Chintakanond yesterday denied the claims.
The Americans say the pair laundered hundreds of thousands of dollars, primarily by constant movement of money via ATM withdrawals and deposits. The Tourist Police and Anti-Money Laundering Office (Amlo) say that between them, Mr Ukrainsky and Ms Komova had 40 bank accounts that Amlo knows about, and has frozen. Amlo believes they have more.
US authorities allege that the hackers stole US$28.5 million (about 997 million baht) from bank accounts of individuals and companies in the United States and other countries — Australia, Japan, Britain, Italy and Germany. The money was drained from the accounts of people who clicked on a fake email, which installed malware on their computers. The hackers then quickly harvested the online banking logins and passwords.
The US says the hackers sent all the money to Thailand, where attempts were made to launder it through multiple bank accounts. Mr Ukrainsky and Ms Komova owned the accounts, ATM and credit cards used, according to the charges.
Money probably won't be a problem if, as expected, they head to court to fight the Americans. "We will provide consular and legal support," Mr Dolgov said in Moscow. "Our embassy in Thailand is making energetic efforts in this regard" .
Russia is supposedly tired of the US success in applying for extradition around the world, particularly of Russians. A Tass report last week said, "There have been more than 20 such incidents" in just the past six years. It detailed only a few, but included Bout, who the Tass report described blandly as a "Russian businessman".
That presumably will be the label used for Mr Ukrainsky, whose yacht rental accounts are currently with Amlo for examination. Bout's arrest and trial occurred during the Democrat Party-led government of Abhisit Vejjajiva. Even then, Russian diplomats were caught on several occasions trying to influence the outcome in several ways short of actually approaching the court.
In an era when the military regime has made Thai-Russian relations much closer, Russian can be expected to bring full diplomatic and other pressure to keep the accused money launderer out of US hands.